Crew
These are the dreamers and magicians who came together to help Dreams of the Last Butterflies take flight.
Zina Brown – Writer and Director
Zina Brown's unique visual and narrative style has been screened in film festivals across the world, including the FICMA Barcelona International Environmental Film Festival, the Miami Short Film Festival, the Jaipur International Film Festival in India, and New York City's VisionFest. With over 15 years of directing and producing experience, Zina's films display an emphasis on dreams and fantasy, and his commitment to wonder and entertainment is matched by his ability to capture otherworldly performances and places in his films.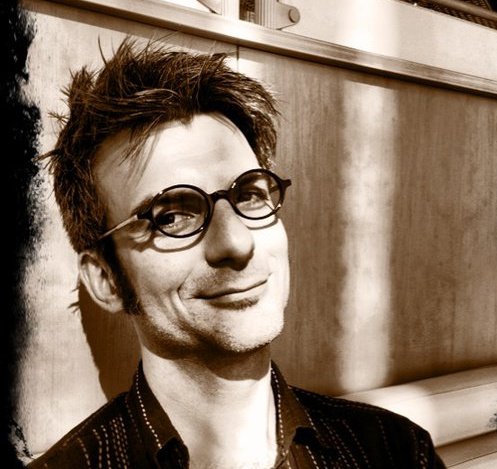 Gavin Behrman – Executive Producer
Gavin Behrman is an 18-year veteran of the movie industry. He has worked all over the world on the production of over 30 feature films – both Hollywood blockbusters and independently made film festival favorites such as Tower Heist, The Adjustment Bureau, The Book of Eli, Valkyrie, Thank You For Smoking, Spider-Man, Erin Brockovich and The Horse Whisperer. Gavin's most recent projects include the Kickstarter financed award-winning short film Admissions, starring James Cromwell, which is currently touring the film festival circuit; and the feature film Love and Honor, sold at the 2012 Cannes Film Festival. Gavin believes that important films can send a powerful message to the world, influencing society's views and ultimately the destiny of human kind. (See his full list on IMDB.)
Ben Cain – Producer
A cameraman with years of professional experience, Ben is currently the video engineer on HBO's smash hit Girls His creative and technical insights helped bring Dreams of the Last Butterflies to life. (See his other work here.)
KEA – Producer
KEA (Kelly E. Alcock) – a graduate of The University of the Arts, she is classically trained in Art History and she received an MA from New York Institute of Technology in Communication Arts; Marketing, Advertising and PR. She has written and produced promos for A&E, USA, Biography and Nickelodeon. Kea's most recent work includes producing for MTV On-Air, managing accounts such as Microsoft, producing commercial spots for Wheaties, Hot Pockets, NY Lotto, Lowes, Downy, Cover Girl, Pringles, E*Trade, and SONY. Kea was the Supervising Production Manager for the 3D CG feature film "Little Spirit: Christmas in New York" at Curious Pictures and line produced a stop motion and live-action viral spot "The Magical Classroom" in Argentina for Sharpblackmore EURO. Kea is also an amature raw power lifter; 175 105 210, and runs a Horse Rescue and Wildlife Reserve called Shadowfax Stables in Chester, NJ.
Timur Civan – Director of Photography
Timur Civan is New York City born and raised. From his background in the fine arts, becoming a Director of Photography was a natural progression. After much experimentation with moving images in his artwork, he developed the desire paint an image with light to tell a story. His techniques in cinematography are at the forefront of creative imaging, bolstered by his exploration in optics, new and classic, innovative lighting styles and a deep understanding of the latest in industry technologies. Through apprenticeship in the camera department, he has honed his skill set in traditional set techniques and combined with his contemporary art sensibilities, has allowed him to provide a wide range of looks. From high end commercials to engaging narrative and documentaries, the story always comes first, and is always the primary motivation to his approach to lighting and camera work.